Victoria, BC
Hardwood Floor Sanding and Refinishing
Free Estimates | 20 Years Experience | Owner Operated
Request an estimate
Restoring Hardwood Floors to their Original Condition Since 2005
Serving Victoria with durable hardwood floor sanding and refinishing options for nearly twenty years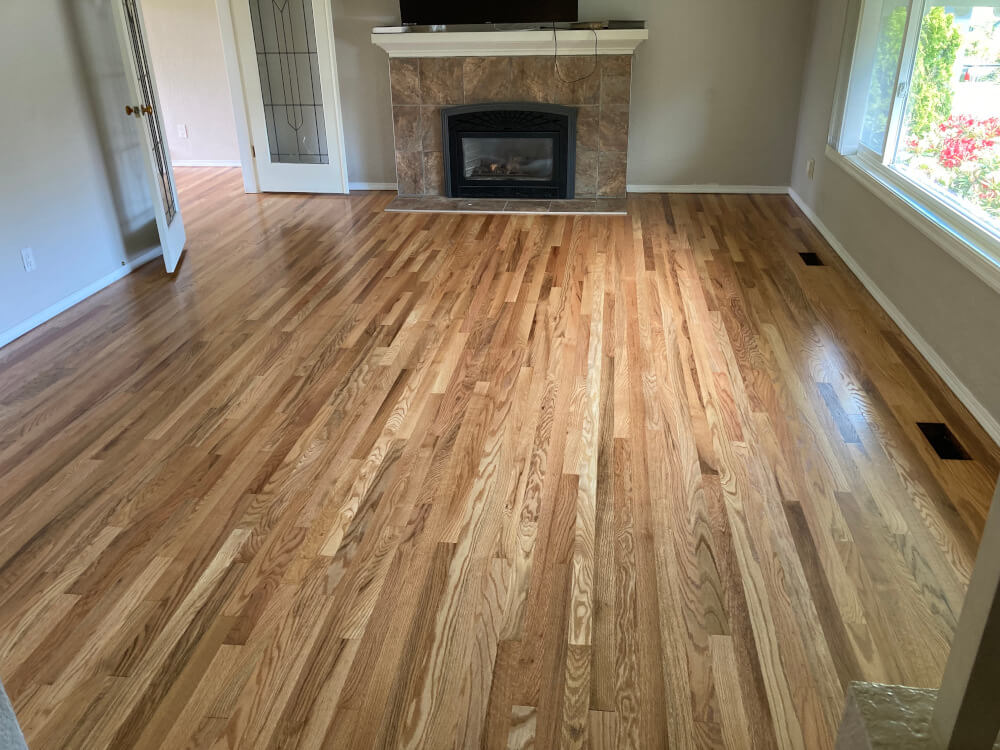 Economy
Full sand and refinish
3 coats of oil base polyurethane sealer and finish
OR
3 coats of entry level waterbase polyurethane sealer and finish
Premium
Full sand and refinish
3 coats of highest grade water base polyurethane sealer and finish
For a complete job, we also offer
Custom stain coloring
Finishing carpentry
Baseboard cut & install
Stair refinishing
Deep clean
Transitions
Dustless refinishing
Flooring repair and sub-floor levelling
Flooring installation
Refresher coat
Which finish is right for your hardwood floors?
Oil Base
Virtually no maintenance
Durable and consistent resuts
Classic/warm appearance
Lower cost per gallon
Water Base
Lighter options
More sheen options
Low odour/less VOC's
Faster cure time
Waxes
Numerous steps and messy application
Least durable
Needs maintenance
When your hardwood floors look unhappy...
...It's time to refinish, not replace!
Before
After
Before
After
Hardwood floor refinishing costs less than replacement.
A complete sanding and refinishing will renew your hardwood floor's appearance. They will look like new, be easy to clean, and require virtually no maintenance.
Your floors will have no sanding flaws.
EXCELLENT SANDING QUALITY • CLEAN FINISH
Oak floor with water base
Oak floor with oil base
Fir floor with oil base
Maple floor with water base
Oak floor oil base
Fir floor with oil base
Fir floor with water base